the tent under the snowy peaks
MAD Architects carves this tent-like structure under the snow-capped mountains of Yabuli, a ski resort in China's Heilongjiang province. The city is well known for being home to the largest snow training center in the country and the longest downhill ski slope in Asia.
While Yabuli is recognized as an international destination, the massive project will introduce a wide range of programs tailored to accommodate the large number of visitors. The program includes a library, exhibition halls and more than 20 well-equipped multifunctional rooms. Going forward, the space will host the annual Chinese Entrepreneurs Forum (CEF), the Chinese Entrepreneurs Museum, and other similar corporate conferences and programs, all under one sculptural roof.
images courtesy of MAD architects | @madarchitects
architecture like fresh powder
the MAD Architects team (see more here) designs its Yabuli Convention Center to blend visually into the rolling, snow-capped hills of its natural setting. From a distance, the structure evokes a colossal white tent that could float on the slopes before gently dissipating into the snow. The soft profile of the roof echoes that of distant snow-capped mountains while the texture of the white aluminum panels imply a softness blown by the wind like cool powder.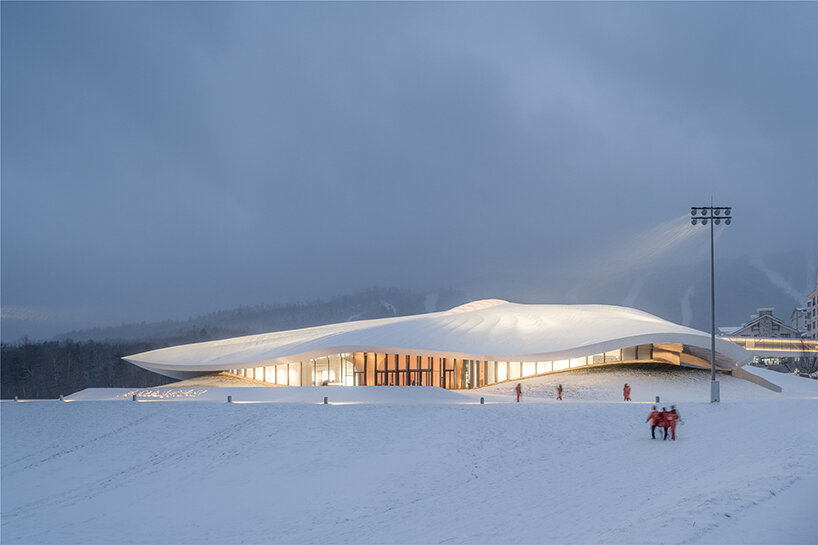 MAD Architects Underground Convention Center
Inside, MAD architectes is fitting out its Yabuli Congress Center to adapt to the spectacular slope of its site. The layout and circulation levels the interiors so that part of the building is embedded in the earth. The main entrance is on the ground floor from the east side but the side entrance and exit are located on the second floor from the west side. Going up in the snow, people see this structure as a humble gesture with open arms. The ends of the curved roof are cantilevered up to 20 meters to shelter passers-by from snow and winds.
Meanwhile, floor-to-ceiling glass curtain walls frame the east and west sides of the building, while the north and south facades blend into the courtyard landscape below. All MEP terminals are designed to be invisible while the louvered openings are placed in the basement of the sunken garden, allowing a soft visual continuity between the curve of the facade and the interior walls.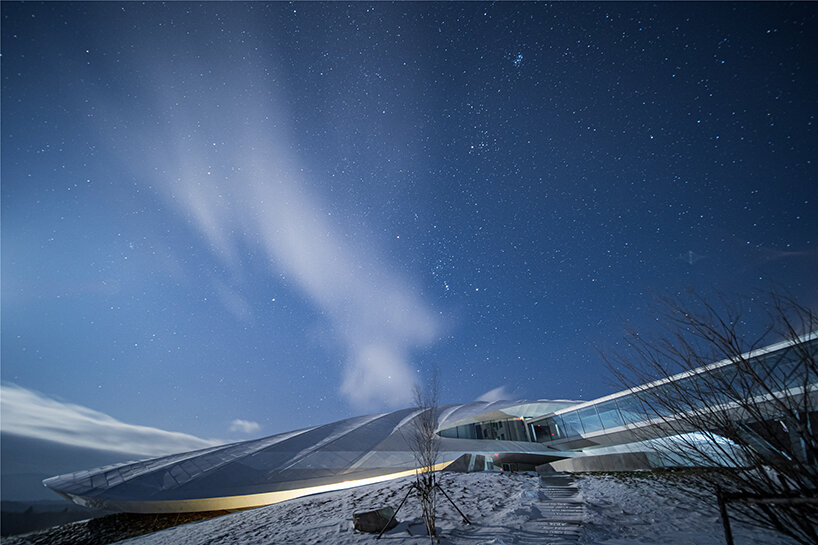 the soft geometry of the aluminum roof implies a cover of fresh snow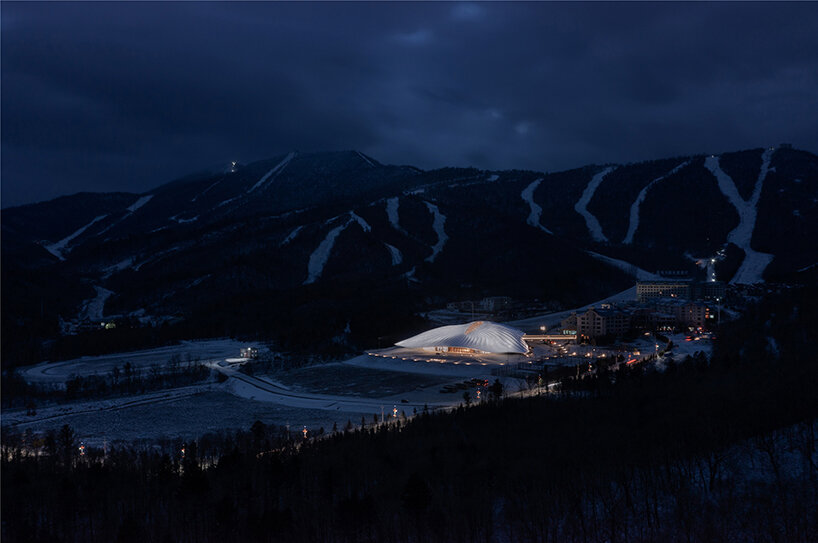 MAD Architects celebrate the Yabuli Mountains with its sculptural convention center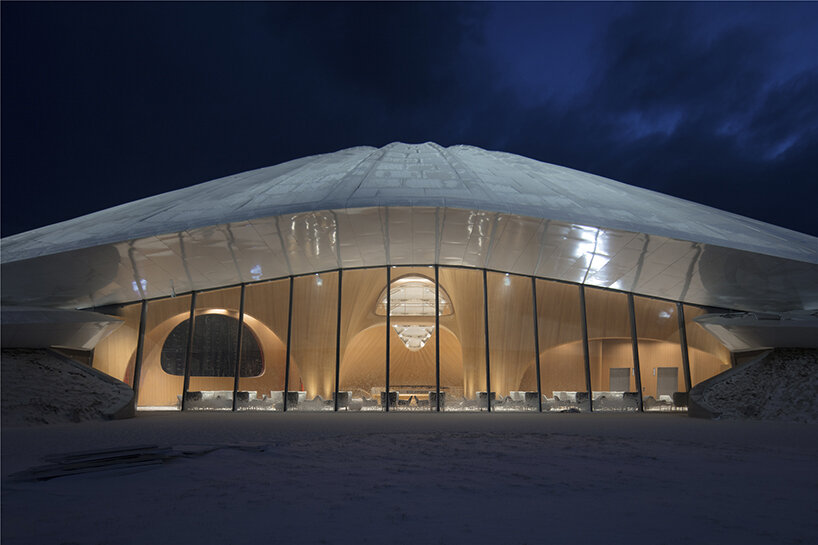 the cantilevered roof protects against snow and winds