Presented by Zip fit
Sasha, tell us a bit about yourself and your position in the outdoor community:
I'm an athlete – I've competed internationally in skiing and mountain biking. I started traveling around the world in high school competing on the NorAm circuit with the US Ski Team National Recruitment Development System, competed in the Freeskiing World Tour in college, j Won the 2013 Subaru Freeride Series/Freeskiing World Tour, competed in the 2014 Freeride World Tour, then my skiing took a hit with health issues, and as I recovered I competed in the Enduro World Series 2019. As you can see, I love the transformation that comes with competitive sport. Now also a meditation teacher – I coach other athletes in meditation for resilience and performance through the Mountain Mind Project.
What motivates you in your activities and what change do you want to make?
Transformation and a deeper connection with myself, my craft, others and the natural world motivate me. For me, transformation is synonymous with feeling alive. We tend to understand that challenge is what leads to growth and those pivotal moments when life sends you down a completely unexpected path. Overcoming challenges is the daily reality of an athlete through training plans and competition. My meditation practice lives and is tested in my life as an outdoor athlete.
I want women, people of color and other underappreciated groups to know that they belong at the top of the podium and at the top of the sport. I hope to be a role model for the next generation. More generally, I would like outdoor athletes to be valued not only for their ability to model or their ability to sell a product, but for their ability to embody a way of life that is often less materialistic, deeply connected to the natural world and exploring the limits of our minds and bodies – lessons that the rest of society could learn from.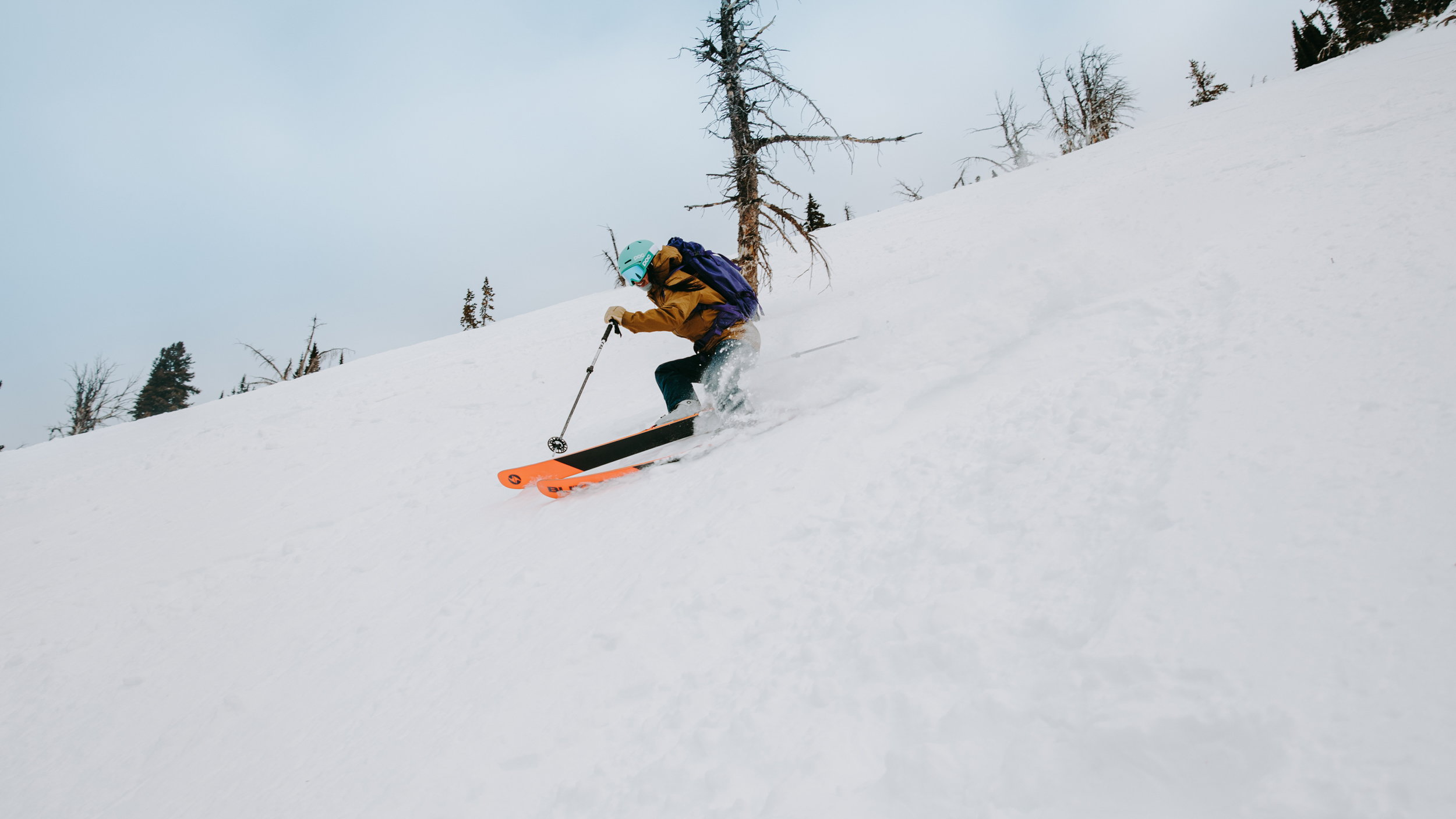 How did you get involved in the Link film?
My cousin, Christine Normanreached out to the Nexus team and basically said "I saw on Instagram what you're creating, I love it, but I think something is missing and I think what's missing is our story. "
I thought, "Wow. Are we allowed to say that?!" I was so proud of her. We are a great team, complementing each other's shortcomings with each other's strengths, and in that moment, she taught me a lesson in confrontation about how to stand up to my worth.
Have you ever worked with any of these ladies?
I had really only worked with Shannon Corsithe director and producer, once before. We had been out and taking ski pics on a sunrise hike to Glory Bowl. Katie LozancichProducer and Photographer, had been my main contact at TGR during an article about a mindfulness and skiing program I created for Coombs Outdoors, but we had never met in person. I had met Sophie Danisson, director of photography and chief editor, briefly at a friend's house in Victor, ID. I had heard of all these women long before I met them. Their reputation in their work preceded them. As for my cousin, Krystin, we hadn't skied together since we were kids (in almost 20 years) before we started filming Nexus!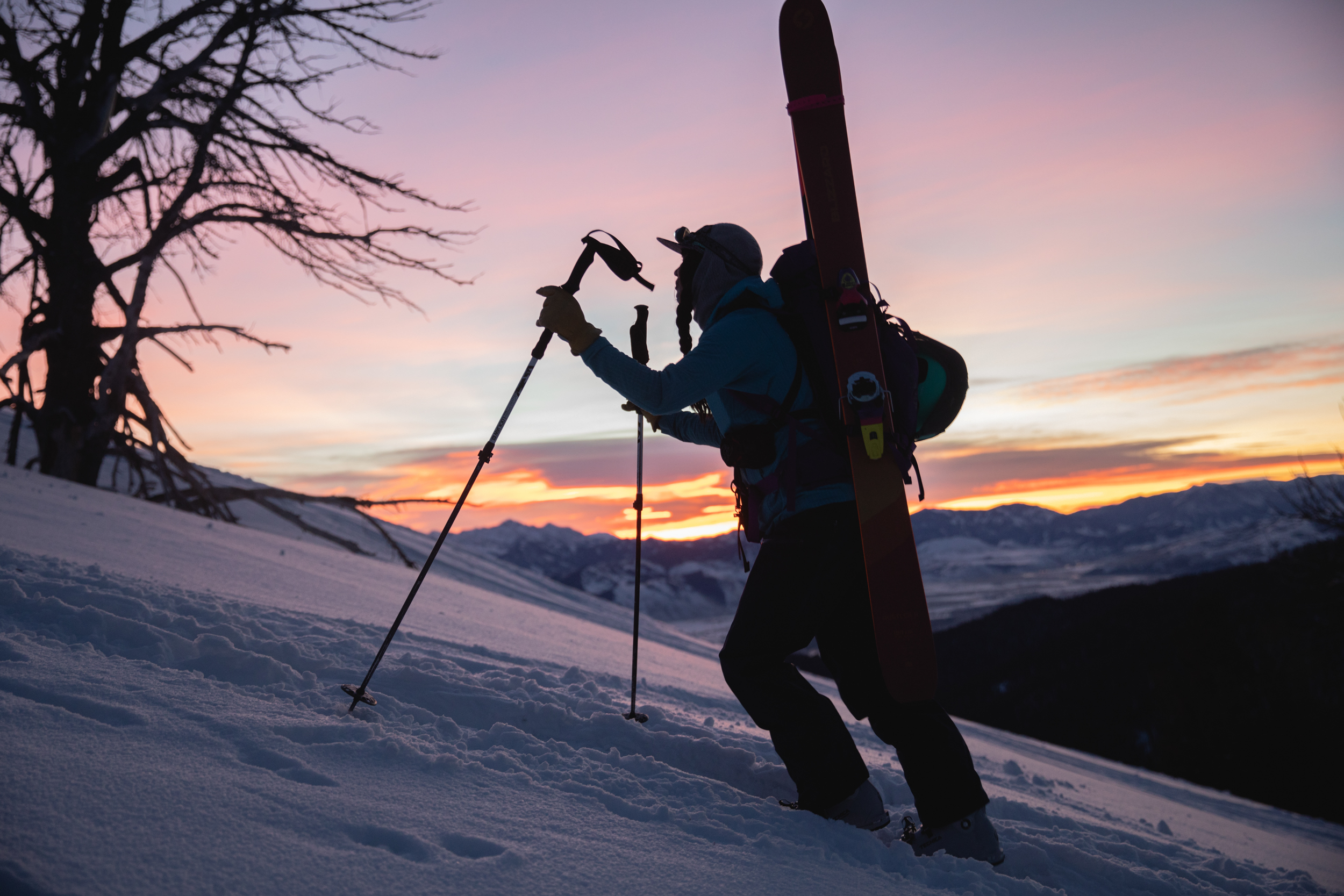 What excites you most about the future of women in the outdoor community?
We collaborate, talk together and uplift each other. As Nexus has demonstrated, we create the world and models we always wanted for ourselves and we don't wait for the industry or someone else to create it. I've seen this happen throughout the ski community over the past few years. The cycling community takes us a bit into women creating their own events and opportunities in their own way, so there are some great precedents and models to take from there, but skiing is heading there.
I'm proud to have a long career as a skier and have started reaching out to other female athletes I've raced and filmed with for over a decade. What emerges from our conversations is striking. I realize that even for those who look like they've made it to the top (filming with the major ski film companies, "pro skiers", athletes on the podium), many more of us than this at what I expected are still not getting the financial compensation and sponsorship support we deserve. I feel like if we had spoken transparently years ago like we do now, this devaluation of female athletes could not have continued so widely. What's exciting is that we're connecting and talking to each other now.
Can you tell us a bit more about your work with Mountain Mind Project?
Mountain Mind Project is meditation training for athletes and anyone who wants to train their mind as such. I work for a paradigm shift to make training the mind as important and as widely accepted as training our bodies.
I offer group classes and intensive retreats, as well as 1:1 coaching – all taught in person and taught live online. The reason why my training programs flex the gamut, from therapeutic (when a stressor has been identified: injury, illness, anxiety, major life change) to performance (at work, in life or in sports) is that life throws things at us and forces us to falter. I believe that like any physical gym workout, your meditation practice should be personalized based on your past life history, injuries, and current life situation. It takes a competent teacher to provide this level of training specification and modification. Meditation is experiential, just like skiing. It's a daily practice and the learning happens live as we do the activity together and then reflect on what just happened.
Aside from a focused mind, what piece of gear is key to your success on the mountain?
I've taken care of several injuries in my skiing career and understand how it all reverberates from the base of my feet. I constantly roll my feet on bouncy balls from the dollar store and stand on balance boards to wake up my feet and their ability to articulate throughout the day. On the days I teach meditation it makes me feel grounded and grounded in my body, and when I ski it makes my whole body feel agile and responsive to the terrain. Zip fit is a fairly hidden piece of equipment that I've been using since 2013 but is so essential to my skiing performance. With my feet as my connection to the snow, I want comfort for long days of hiking in the mountains, but support, stability and responsiveness for the descent.
You might also like: