It's no secret that Utah had a difficult year for snowfall.
I think we've all seen enough social media posts from skiers and snowboarders in Utah in January, February and early March to realize how dry it was.
Brighton, Solitude, Snowbird, Alta and Snowbasin had significant late-season storms, but all finished well below their average snowfall totals for the season.
Want to know how bad it was?
Meteorologist Matt Johnson of Salt Lake City's KSL 5 TV (@KSL_Matt) broke down each station's 2022 season total by their annual average. It's shocking to say the least.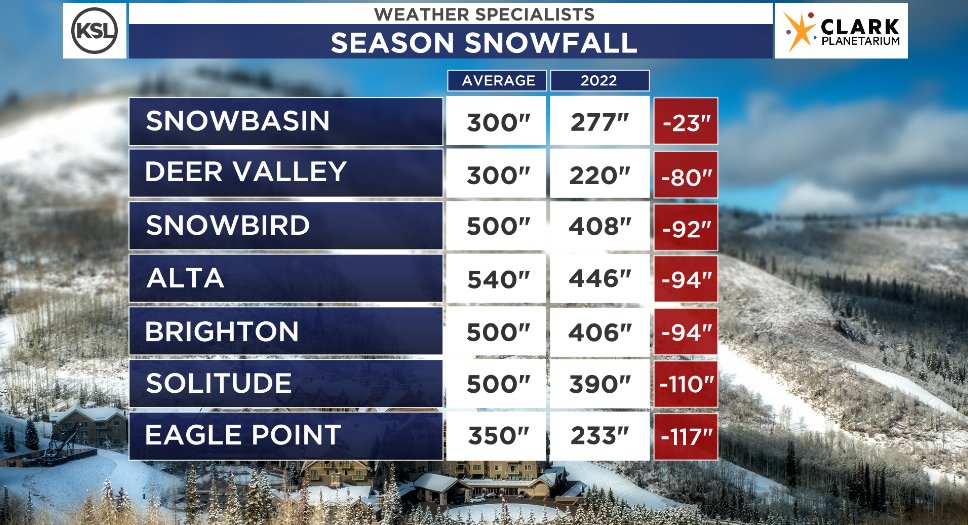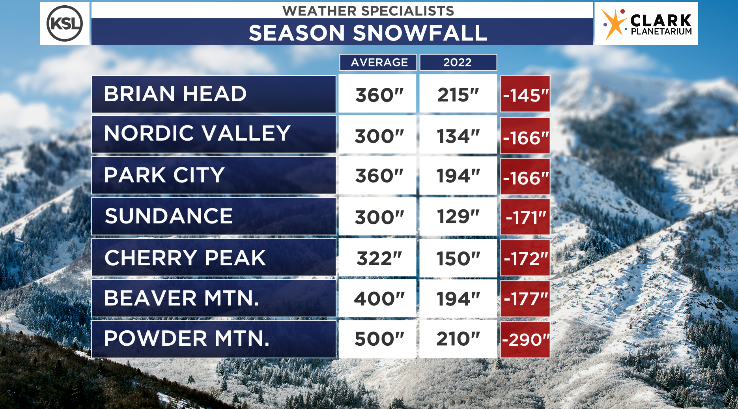 Yes, you know it's a bad season when you see numbers like this…
I calculated some numbers using the math skills I learned in 5th grade to paint the picture even more clearly. Utah Ski Resort Average 135.5 inches below their reported annual average.
Yeah. There's no other way to define this season in Utah as frustrating, but little snow doesn't mean the season was a failure. There were still powder days, fun turns in the sun and most importantly, skiing was still skiing.
Skiing is skiing. Snowboarding is snowboarding. Sliding on 135.5 inches less snow is better than sliding on snow at all, right?
Hopefully things turn around for Utah next season.