in partnership with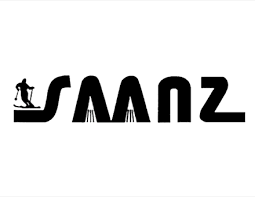 With the news finally confirmed that Aussies can start visiting New Zealand's shores again, you're probably more than ready to book that vacation to our neighbor to the east. Home to some of the best slopes in the southern hemisphere, New Zealand is a no-brainer when it comes to choosing a winter holiday destination.
Whichever magnificent ski region you choose, there are as many things to do off the slopes as on them. Between world-class restaurants, breathtaking hotel views, and unforgettable walks, you'll want to make the most of every location.
Together with NZ Skiingwe've put together this guide to where to eat, play and stay in New Zealand's best ski areas, on both the North Island and the South Island.

QUEENSTOWN/WANAKA
EAT
Queenstown is known for its world-class cuisine and cocktails. Yes, you're here for the serious business of skiing, but it would be a crime not to. If you're staying in the heart of Queenstown, refuel early for a day on the slopes with strong coffee and delicious produce from home cabinets. Vudu Pantry – the carrot cake is particularly noteworthy (and a breakfast food, in our opinion).
At the end of the day, travel 20 minutes on the road to the charming historic village of Arrowtown to sample authentic home-style Italian cuisine at Ben Bayly's newly opened Little Aosta. After-ski cocktail hour around the fire starts at 3 p.m. here, so get your seat early.
For more refined fine dining, you can't go past Ratacelebrity chef Josh Emmett's main fort in Queenstown, for a taste of the best of Aotearoa in a deconstructed tasting.

CHEEK
Are you in the south? You're in luck, as Queenstown and Wanaka are home to some of the best skiing in the country, if not the world. If you are looking for a good reliable race, cardrona is a short drive on either side of the valley.
For experienced skiers looking for a challenge, ski and snowboard hotspot acute cone features the South Island's "biggest green" (you're going to mean that to feel like part of the crowd) – AKA the longest drop in the area. The closest ski area to Queenstown, crown peakis located 20 minutes by car from the city center, while the incredible views from the top of the family slopes of The Remarkables it's worth the little over 40 minutes (or just hop on one of the regular shuttles from downtown). And if you're in town then, don't miss the Snow Machine Alpine Music Festival in September, which will turn the slopes into the sub-zero dance floor of your dreams.
The next day, reward yourself for all that hard work with a day in the vineyards: Amisfield and Akarua are our top winery picks. Don't miss a day on the Queenstown gondola for the best views you can imagine – and a thrilling toboggan ride on the way down, of course. And if you want to relax after a day on the slopes, AlignQueenstown's premier reforming pilates studio, offers dynamic equal strength and stretching classes to help you get back in shape for skiing the next day.

TO STAY
If you plan on waking up with the sunrise to make the most of your day on the slopes, you'll need million dollar views to make it easy. Luckily, you'd be hard-pressed to find bad eyesight in this corner of the world.
For an awakening as good as possible, Eichardt Private Hotel has one of the best lakeside positions in Queenstown. If you prefer cozy intimacy and a bold print, the notoriously eccentric hotel chain Naumi's The dairy private hotel has transformed Queenstown's original 1920s convenience store into a colorful boutique accommodation with a bottomless happy hour between 5-6pm.
For an eco-friendly stay without sacrificing luxury, rest at Mahu Whenua luxury eco-accommodation. Any of the rustic suites at this luxury lodge will make you feel like the king or queen of the castle, worlds away from the hustle and bustle of Wanaka Township (instead of just 25 minutes away).

CANTERBURY
EAT
Thanks to Canterbury's location in the center of the South Island, meat eaters and vegetarians will be in heaven with local meats and produce at many farm-to-table locations.
Want to splurge? Head toward Inati for a tasting by head chef Simon Levy who was trained by a fairly well-known chef named Gordon Ramsay – you may have heard of him. With a menu divided into land, land and sea, Inati translates directly from Te Reo to "share a portion of food or be exceptional and exciting". Either sounds good to us.
If only a giant steak will do, head to the city's classic steakhouse Bloody Mary's and follow it up with an after-dinner cocktail to die for at the speakeasy-style bar OGB in the amazing old government building of Christchurch (get the name?). Thanks to giant heaters and an overhead blanket, you can sit year-round in the courtyard overlooking Cathedral Square, with a few negronis to beat the winter cold.

CHEEK
For an easy day's skiing just outside of town, head to two of the mountains closest to central Christchurch: Mount HuttCanterbury's first ski area, or Mont Fromager. Both are sunny (even in winter), family friendly and set up for a fun day on the slopes. If you want to travel a little further, Mount Dobson is just two hours from Christchurch and an underrated gem with sensational views over Lake Pukaki and Tekapo to New Zealand's highest peaks, Mount Cook and Mount Tasman.
After a day on the slopes, soak your sore muscles in the all new Methven's Ōpuke Hot Pools at the foot of Mount Hutt. This new wellness destination offers adults-only 'Tranquility Pools' and family-friendly 'Discovery Pools', with a swim-up bar that will make you feel like you're on the islands, though they are surrounded by a mountain range. They'll even bring you a cocktail straight to your spot in the pool – no need to slap around in a wet bathing suit.
For those staying closer to town, the He Puna Taimoana New Brighton's hot pools overlook the beach and can be booked in time blocks so you never feel cramped. If the weather is playing ball and you want some greenery after all that snow, Christchurch's Botanical gardens are gorgeous all year round thanks to the warm greenhouse, Wintergarden, which will warm your bones whatever the weather.

TO STAY
For superb boutique accommodation in the heart of Christchurch, Britten Stables is a key piece of Christchurch history that has been lovingly restored to luxury accommodation with an indoor swimming pool, hot tub, billiards room and extensive gardens.
For accommodation close to the slopes, Bottom of the terrace The resort was recently bought by luxury hotel chain Fable and offers villas nestled beneath the Southern Alps, just a 45-minute drive from the ski area – or a five-minute helicopter ride from the top of the slopes. You can recover the next morning with a round of golf right outside your room.

RUAPEHU
EAT
For a lunch with an out-of-the-ordinary view above the twin UNESCO-listed Tongariro National Park, climb the Sky Waka gondola ride over Mt Ruapehu to the award-winning site Knoll Ridge Cabin – which, at 2,020 meters above sea level, is New Zealand's highest dining experience. With stunning views of the Pinnacles, plus skiers and snowboarders hurtling down the slopes, visitors can choose from a delicious and varied menu that shines with high-quality local produce.
Back in town, after taking a hot shower and dropping off your gear, head to Osteria, a warm, family-run Italian restaurant in the heart of Ohakune. Lasagne al forno and a tall glass of red are the perfect pairing to warm up the bones after a day in the field.

CHEEK
On the slopes of Mount Ruapehu, Whakapapa and Turoa the ski areas boast some of the best skiing in the country, as well as world-class beginner slopes and lessons for those just venturing out – no intimidating vibe here.
Want to work your legs even more? Take a break from one of the region's incredible walks. The 20 kilometers Tongariro Crossing offers views previously seen only in The Lord of the Rings, or, if you're nursing sore legs from skiing, the Taranaki Falls six-mile loop is equally stunning (but takes a quarter of the time).
If you still have energy for a boogie after dark, head to the famous Powder bar which hosts a series of concerts throughout the winter months, including Ohakune Mardi Gras, the George FM Snowball and a host of others.

TO STAY
Knowing where to look is essential when booking luxury accommodation around Ruapehu. For an intimate stay offering a breathtaking view of the stars, Night Sky Cabin is a fully self-contained five-star cottage in Ohakune with two bathrooms perfectly positioned to gaze at the celestial wonders above.
For an authentic alpine hotel experience, you'll be hard pressed to beat the iconic Powderhorn Castle in terms of both location and wintry ambience. The wooden interiors of the bedroom will give you Fargo ambience (in the best possible way) – and as a bonus, each room has a drying cupboard for your ski gear.

To start planning your trip to New Zealand's best ski regions, visit the website.
Top images: Snow machine, Petit Aoste, Private Hotel Eichardt
Posted on April 21, 2022 by
Sarah Templeton